Syncco advocates the needs and interest of investors and shareholders of wind energy projects and utility-scale energy storage systems, as an independent and knowledgeable owner's representative and solution provider.

Our customers ask us due to our:
• extensive knowledge of and long-term practical experience in the market;
• realistic view of potential risks and opportunities;
• "connecting" way of working together;
• solution-oriented approach;
• because they want good results.

We work together with people and companies from our network. All specialists in their field of expertise and who have a proven track record.

MISSION
It is our mission to focus on the needs and interest of our customers in the renewable energy market and to contribute to accelerate the energy transition. "Creating Sustainable Value"
Investors

As an owner's representative, we maximize the return for investors by professional supervision, connecting supply and demand and advise on choices and solutions to be made;

Asset owners

We achieve the desired results for shareholders by executing management (director), where we take the lead, safety always comes first, we keep a grip on the financial, organizational and technical risks and negotiate and collaborate with all contractors.

Energy transition

We initiate, develop, implement and operationalize energy concepts together with and/or on behalf of investors and shareholders, where supply and demand is better matched and processes are streamlined and new insights and innovations applied to accelerate the energy transition.

Sluit venster

Investors

Clients

Investors

"Two Dutch investors, who have an investment in an English offshore wind project, had the challenge to conclude a new business contract with the majority shareholder. The challenge was to structure the new contract in such a way, that the interests and control of the minority shareholders were safeguarded. To achieve this, firstly insight was created into whether the competencies for the implementation were present and whether the current structure was sufficient. Secondly a new structure was developed in which the current structure was taken as the basis, but that the roles were unambiguous and split. Finally after negotiations, this structure has been taken over, so the minority shareholders have the possibility to keep a grip on costs and returns. "

Sluit venster

Asset owners

Clients

Asset owners

"A group of depositary receipt holders (owners) of a large-scale onshore wind project should set up a professional business management for its park requested by the lenders (banks). In order to ensure that operational management did not feel imposed, but an integral part of the project team, it was then checked where the opportunities and risks lay for the depositary receipt holders. This turned out to be the electricity contract and the safety around the wind park. By giving focus and unambiguous communication around these two themes, wind farm management became an integral part of the project team and experienced as a trusted member. "

Sluit venster

Energy transition

Clients

Energy transition

"Sustainable decentralized generation and asynchronous energy use place high demands on the availability of green energy via the public or local electricity network. This pressure on the electricity network could be solved by building additional network capacity. However, that is expensive and time consuming. Distribution Network Operators (DSOs) on the one hand and the wind / solar projects and industrial customers on the other, are therefore looking for alternative ways to realize or to continue to guarantee grid availability."
Our approach is based on Deming's quality circle: Plan - Do - Check - Act. The four activities ensure better quality and associated result optimization. The cyclical character guarantees that the continuous improvement applies:
Creating sustainable value is our motto. It's being created by: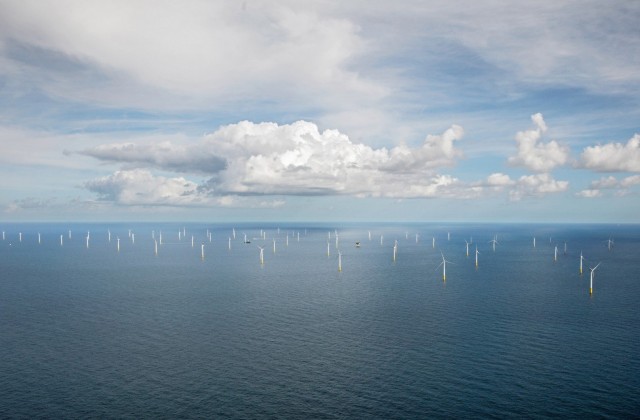 Offshore wind

Interim management and operational readiness Blauwwind offshore wind farm

Gemini offshore wind farm, setting up 24/7 daily operations

Restructuring and tendering OWF Noordzeewind

Operations of 4 EU offshore wind farms

Shareholder representative Prinses Amalia wind park

Onshore wind

Project director wind farm Koegorspolder BV for Allianz Global Investment

Operational Readiness Program for Wind park Zeewolde and Operational Director after construction.

Development and modeling logistic plan for Eneco wind farm Maasvlakte 2

Development, contracting and implementation of corporate PPA.


Utility-Scale Energy Storage

SemperPower BV - development, contracting, construction and operations of utility-scale energy storage systems (www.semperpower.com).